When I moved this past year out of my old shop to my new current shop half way across the country, I left my half-finished miter station and now need a new one. I don't have the final layout of the shop figured out so I just want something sturdy and simple that I can use for as long as I need to and if I need to build something more permanent later, I will.
So my plan is to build a simple frame from a bunch of scrap 2x4s that I have and then use this piece of countertop I cut off of the end of my long assembly table. That table was about 10'x5' and I cut about 19" off of it.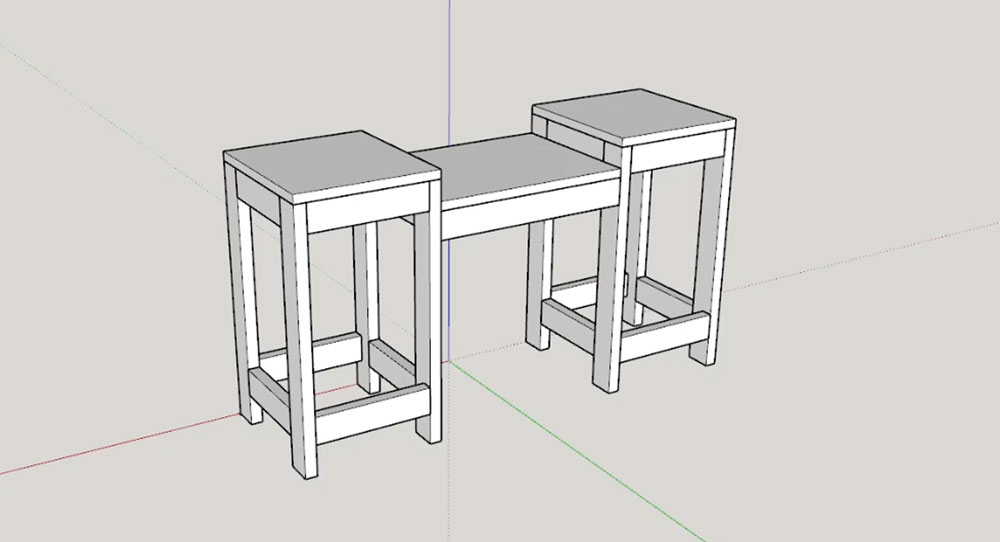 So I made a cut list and cut 2x4s down for all the frame pieces. Then cut the countertop piece down. I wanted the center to be 24" wide so I cut that first and then split what was left between the left and right sides. I had already measured this so the frame would match these sizes.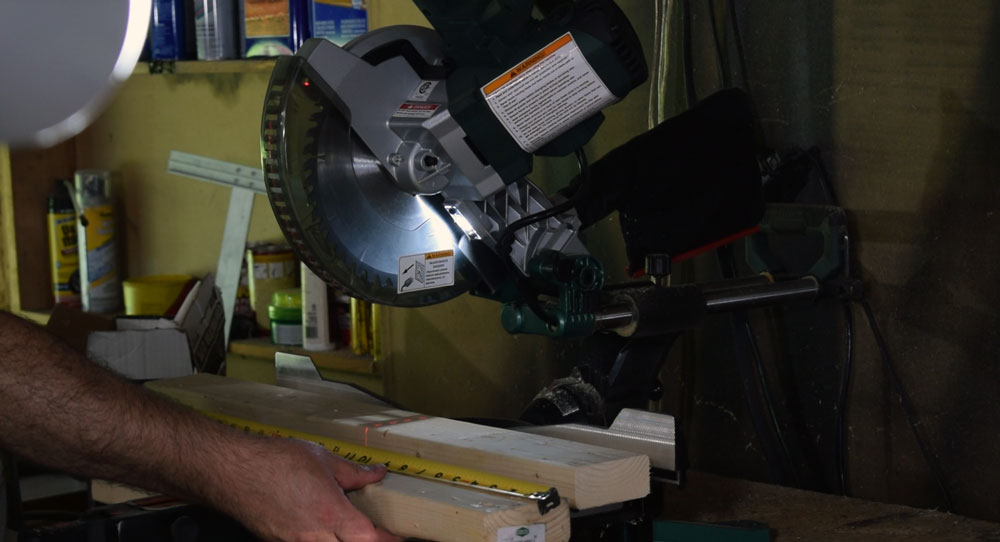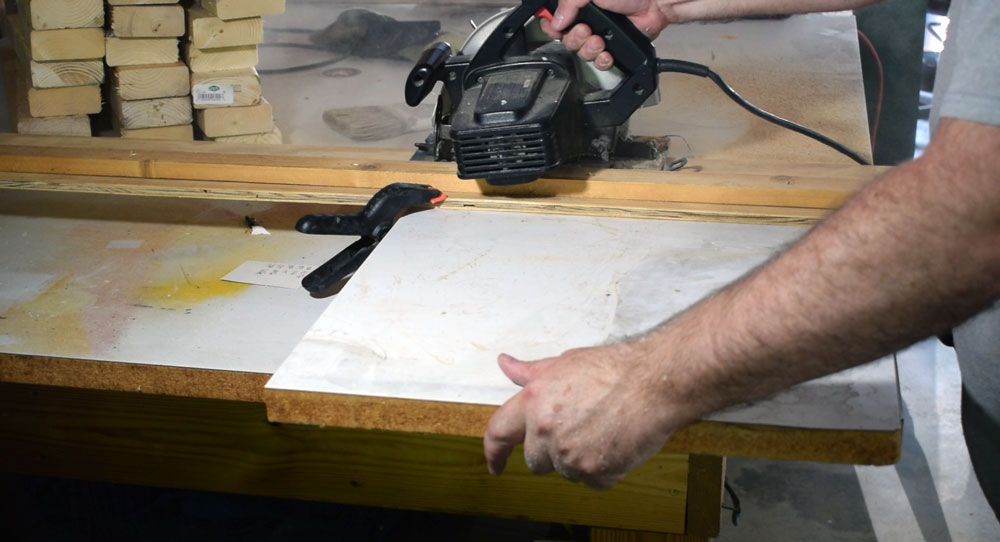 I drilled pocket holes in all the frame pieces for about a year, I think. Once drilled, I assembled the pieces of the frame together.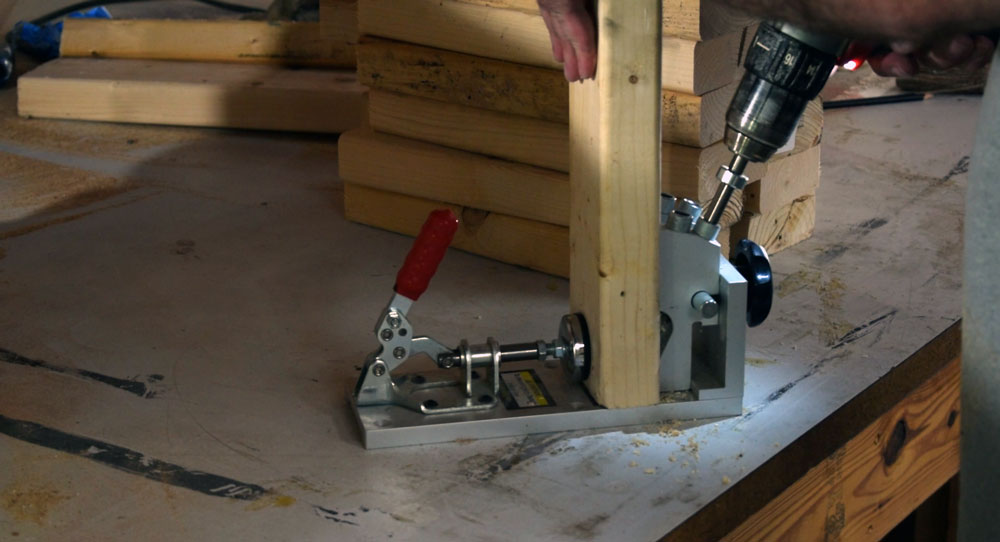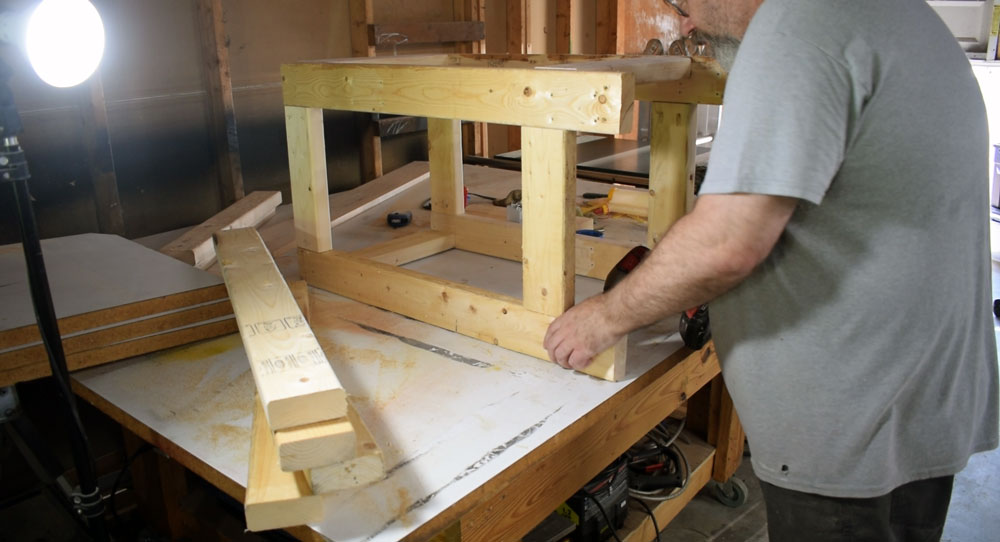 I attached the top pieces and measured the height of my miter saw from base to cutting surface. This measurement is extremely important because you want the displacement of the center section to be exactly the height of your saw. This is so the "wings" of the miter table will perfectly match the cutting surface of your saw which extends the support for whatever you are cutting. That's pretty much the purpose of building a table like this. To add to this functionality, I purposefully built this particular table the same height as my outfeed/assembly table that is just to the right of this new table. That way I have even more supporting table top space to the right.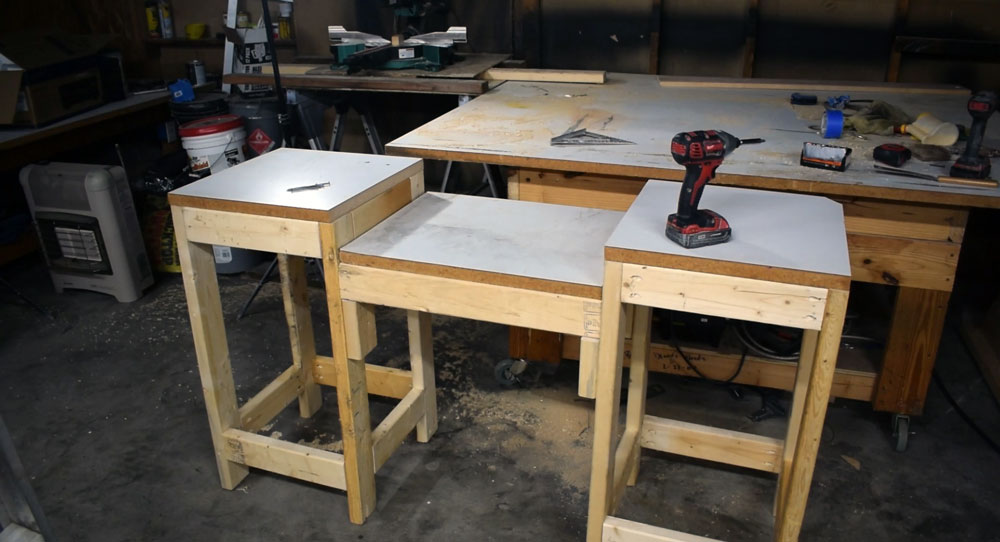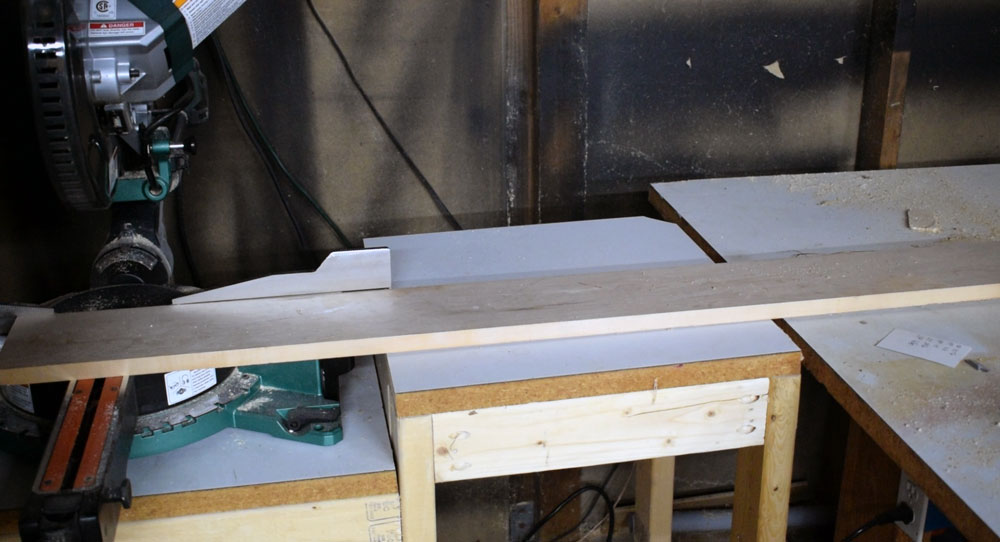 I did not add leveling feet to this table and really didn't spend any time at all making it level or even making sure it wasn't wobbly (it really wasn't anyway). As long as the table top is flat and even, it'll do what I need it to do.
If you want to watch the build video of this table, there it is below.